FMT (Florida Marine Tracks) Navigates The Trickiest Path In The Florida Keys
Glenn Housman of FMT (Florida Marine Tracks) shows how his product works on a Simrad unit in the Lower Florida Keys. This is significant because this is a very tricky path to run. It can be done under good tide conditions with good light, but the repercussions of being even slightly off track are serious.
The Lower Florida Keys are home to some of the best fishing and also the fewest boats found almost anywhere in the entire chain of the Florida Keys. Why? It is because the bottom is concrete hard and extremely unforgiving. Many lower units have met their watery grave in these waters. Rescue is then also very difficult as few other boaters would venture back there to get you. This area is simply written off by the vast majority of boaters as simply just too difficult to navigate.
The place where this video takes place is called Rattlesnake Lumps just off Bow Channel near Sugarloaf Key. I know it well…you have to in order to run it. It may not be the absolute most technical and tricky path to run in the Lower Keys but it is certainly top 10. It cuts about 3 miles off a much safer route and also provides a lee shoreline on a very hard East wind. If someone asked how to run it, I would probably just suggest that they take another route.
In this video, you can clearly see the screen and how the chip works to keep you right on track. This mapping software is simply revolutionary.
The running paths in red are safe at all conditions and the ones in black are possible on high tide but not suggested. This path is black. Glenn runs it for the camera to illustrate just how precise his product is. He knows because he personally ran each of the red and black lines himself and saved those tracks over many years. You can hear his whole story by listening to the podcast offered below.
Check out this video and imagine how well this product would work in your home waters.
LISTEN NOW ON ITUNES, PODCASTS, SOUNDCLOUD, SPOTIFY, OR STITCHER!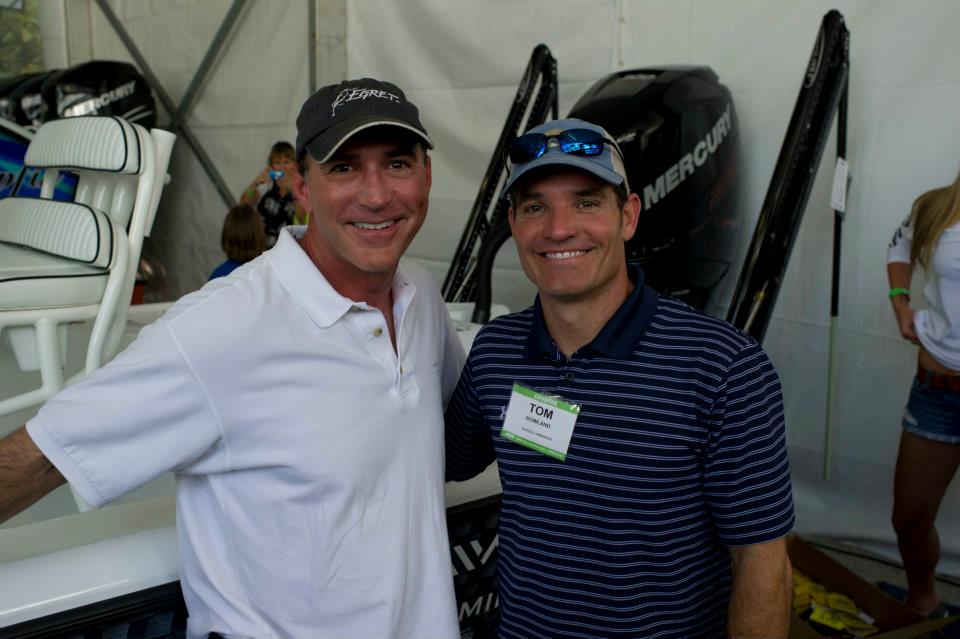 Synopsis
When Glenn Housman gets into something, he really goes all in. That is my personality exactly. When I walked into his house, we went back into his "Man Cave" which was a perfectly soundproof garage with a full drum set that looked like it was set up for a Rush concert. I knew that I was going to like this guy. That is how I do things as well.
Glenn not only plays the drums like a professional, but he also has followed his passion to create a new software mapping product called Florida Marine Tracks which is available to run on Lowrance, Simrad and B&G machines. Having experienced the difficulty of navigating the Lower Florida Keys, which I know very well, Glenn began to record his tracks on his GPS and start to envision a product that would allow anyone to safely navigate the difficult areas like the backcountry between Key West and Big Pine.
As his vision became a reality, he collected the best aerial photography and then started running all over the Keys. When I say all over the Keys, I mean he ran everywhere. Every possible way that you can get through areas, he did. He also ran aground a few times. After the Keys were complete, he began running other areas, like the 10,000 Islands and eventually the entire State of Florida.
He has covered 1000's of miles of inshore water in his skiff and kept these tracks over the years. Now, Florida Marine Tracks sells chips that can go into a Lowrance or Simrad unit and overlay the most incredible aerial photos and the actual safe tracks that Glen has run.
Over the years, Glen found himself stranded in some terrible places, and also floating in the most beautiful areas in Florida.
This was a great conversation with a really cool guy.


You can follow Glenn on the following platforms:
See you on the water,

Tom Rowland
We are producing new content every week. You can subscribe to our Youtube page easily by clicking the button below